The Orangeville Snowmobile Club donates a New Snowmobile Rescue Toboggan
to Dufferin-Caledon Ambulance Services, Sunday, Feb 23, 2003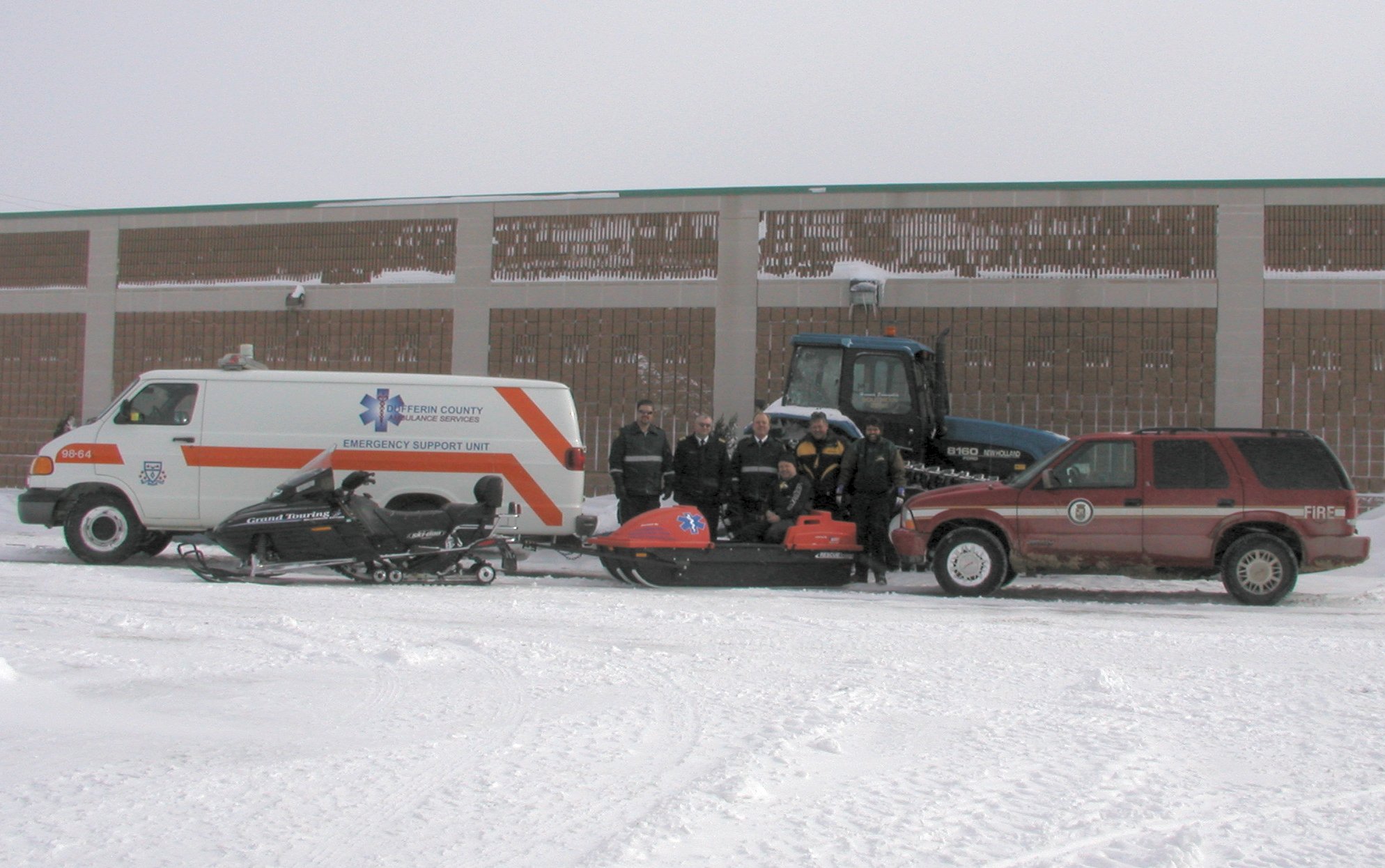 When accidents happen on snowmobile trails, it is often difficult to evacuate the injured person due to the remote location of some trails. When the Orangeville Snowmobile Club heard that the local Ambulance Services did not have access to a rescue toboggan they began fund raising, and with financial assistance from the Huronia Snowmobile Southern Zone (Orangeville's Grooming Association), they purchased a toboggan and presented it to: (from left) Paul DePrinse, Dufferin-Caledon Ambulance Services; Andy Macintosh, Fire Chief Orangeville Fire Department; Tom Reid, Manager of Dufferin-Caledon Ambulance Services; Zen Slipenky, President Orangeville Snowmobile Club; Don Distasi, Permit Co-ordinator Orangeville Snowmobile Club, and Larry Wilson, Vice President, Orangeville Snowmobile Club (in front).
The Orangeville Snowmobile Club also held a Poker Run on February 23rd, with all proceeds going to the Dufferin-Caledon Ambulance Services, to cover any additional items that may be required. Due to all the snow the turn out was smaller than usual but $320 was raised to support our local Ambulance Services.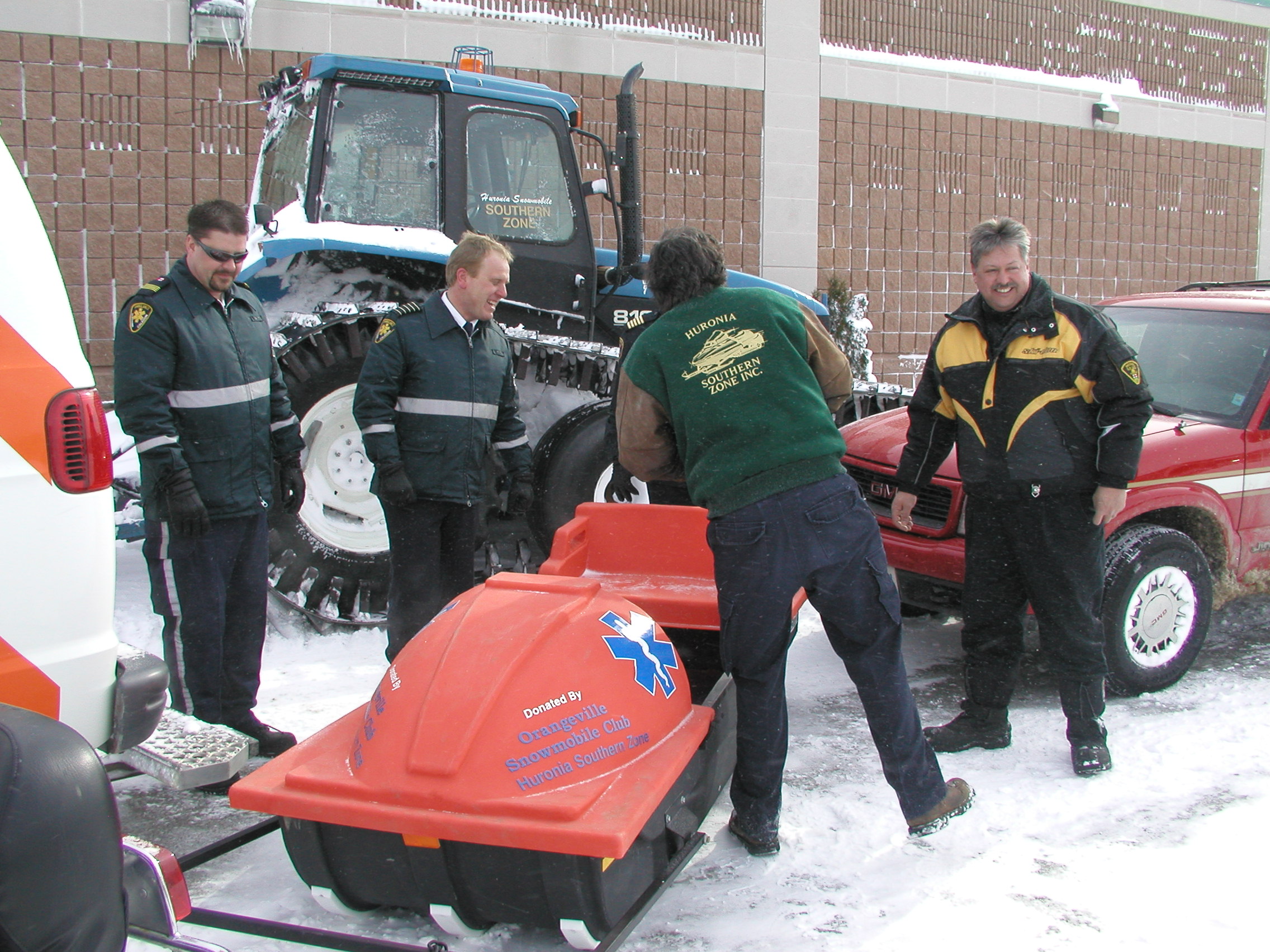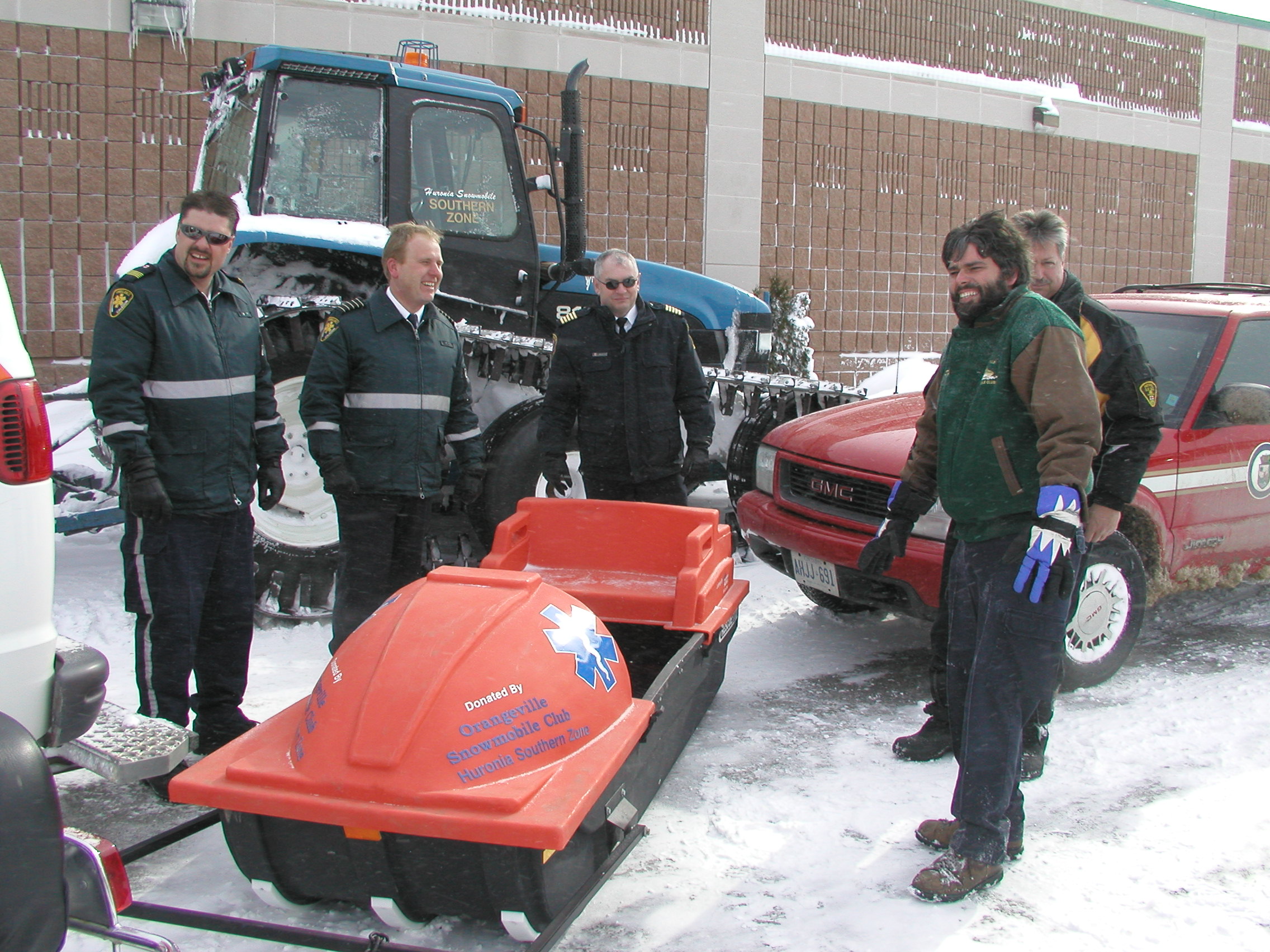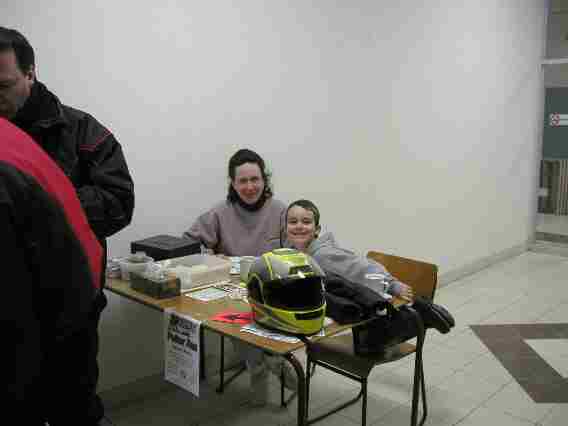 You can click on any image to view a full-size version, then use your browser's "BACK" button to return here.